1990 Marina Blue Miata restored with Wolfgang's new AIO
11-12-2014, 02:38 PM
Join Date: Aug 2013
Posts: 233
1990 Marina Blue Miata restored with Wolfgang's new AIO
---
Harris300 over at Autogeekonline.net restores this oxidized 1990 Mazda Miata with the Wolfgang Uber All In One.
The car still had the original thinly sprayed single stage paint it came with 25 years ago. It was horribly oxidized, scratched, etched, and had a ton of water spots everywhere. These paints tend to stain and oxidize very easily so it's always important to keep them protected. You would think a polish or even a compound would be necessary to bring back the gloss, but my experience with these car's soft paint made me want to try Wolfgang's AIO since it works as a fine polish.
I started by washing the car, cleaning the wheels, cleaning the top, and giving it an Iron X bath. There was a ton of gunk built up around the emblems, trim, under the gas lid, and between panels that had to be cleaned with a soft nylon detailing brush. After washing, I followed up with a mechanical decontamination using a fine Nanoskin mitt. I dried the car with a Cobra Guzzler HD towel and gave the paint another inspection to get a good idea of what and where the major defects were.
I decided on using Lake Country hybrid orange pads with the AIO and my Flex 3401. The product comes out very liquidy, but I wasn't expecting it to be thick like FG 400 or Uber Compound. This did not affect performance in any way.
Initial polishing speed was 4 with medium pressure and 3 with reduced pressure during the final passes.
Here are some 50/50s of how it performed. The owner came out while I was working and was just as happy with the results as I was.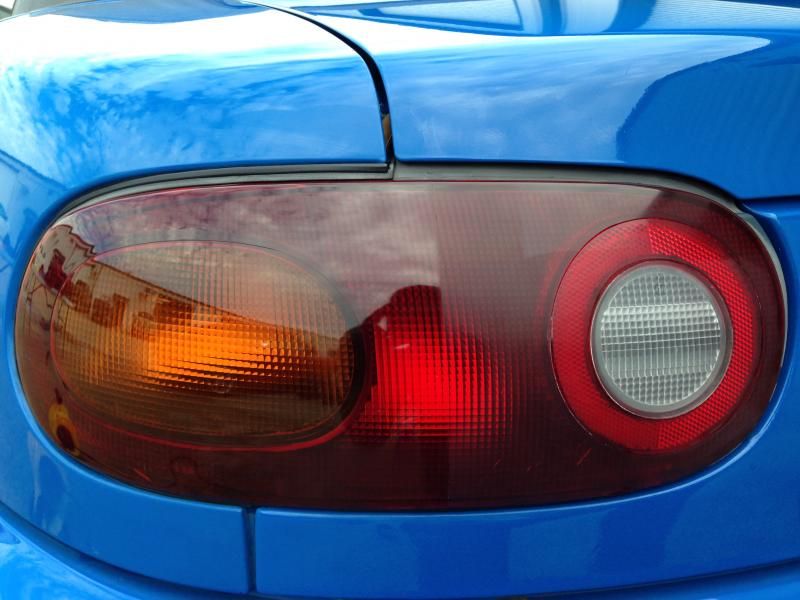 Of course a lot of paint transfer was to be expected. After each work section I cleaned off my pad with a microfiber towel nylon brush. I only used 2 pads on this entire car.
I was surprised at how well this product works on when paired with the right pad. Usually I use D151 but I think this is my new go to AIO. If the durability is really up to 6 months as they say, then this stuff should definitely outlast D151.
I used the AIO on the glass as well. It did a great job at cleaning up nasty water spots from the windshield. Wheels were protected with GTechniq C2V3. Tires and trim were coated with Ultima Tire & Trim Guard.
Here are the final results.
Next time I'll be trying this stuff out on something with clear coat. I'll be sure to post up when that happens.
Well that's all I got. Thanks for looking!
Thread
Thread Starter
Forum
Replies
Last Post