Need Info on Porsche Recaro Comfort Seat
06-10-2012, 10:33 AM
Join Date: Jun 2012
Posts: 1
Need Info on Porsche Recaro Comfort Seat
---
Good morning everyone. I recently obtained a pair of seats from a 2001 Porsche 911 966 Turbo, but I dont know very much about them. I am restoring a 70s Muscle car that I have owned for 25+ years and will be adding these seats to the build. However, I am struggling to find information about the seats and I thought some of you guys might be familiar with them. Googling just wasn't giving me what I need.
So,
1. Each seat has three buttons on it, which I have marked as A, B, and C. I have no idea what A does. I am assuming B controls the seat height, but then that doesnt explain what the vertical positions for C do.
Any information that you can provide would be helpful. I knew about 4 position Recaros, but these appear to have 10. I am assuming the seats move in the following positions?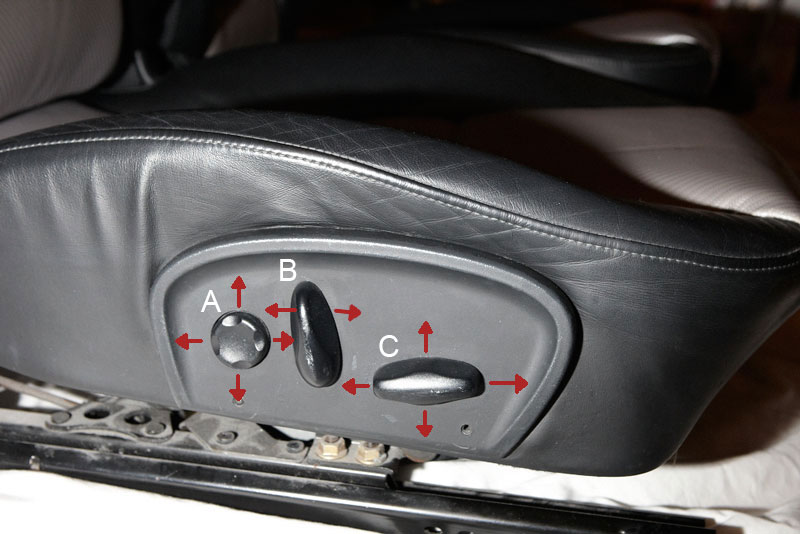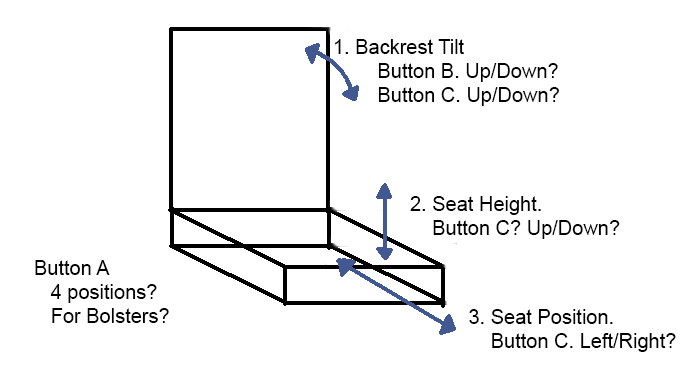 2. One of the seat cushions (driver side) appears to be slightly compressed, but this could be an optical illusion due to the way the seat was positioned. Does Recaro use a special foam? Can I order replacement foam? If so, from where? (The seats are being professionally re-upholstered so he may know. I just dont want to end up with "low grade" seat foam and would prefer to use the correct foam and density.)
3. This is the underside of the driver's side seat. I tagged an area where it looks like a cable is broken off the motor. (The passenger seat also has a white hose over this cable that is missing from this seat.)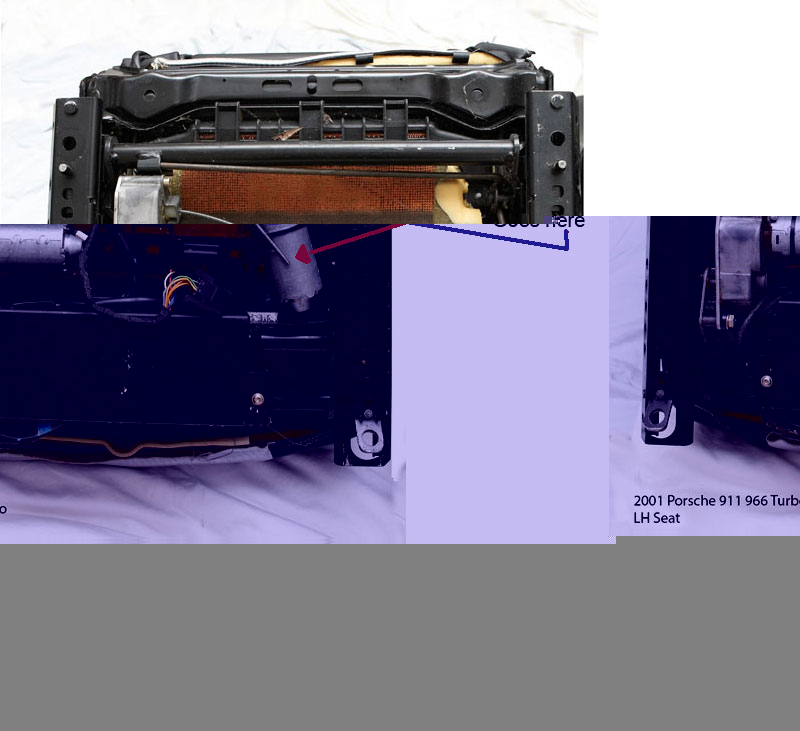 There are lots of loose wires here… what all does this go to? Are these all just positive leads? Is there a wiring manual diagram (or PDF) somewhere so I can ensure I get these hooked up correctly? That connector clip goes somewhere, but I have no idea where or what it does.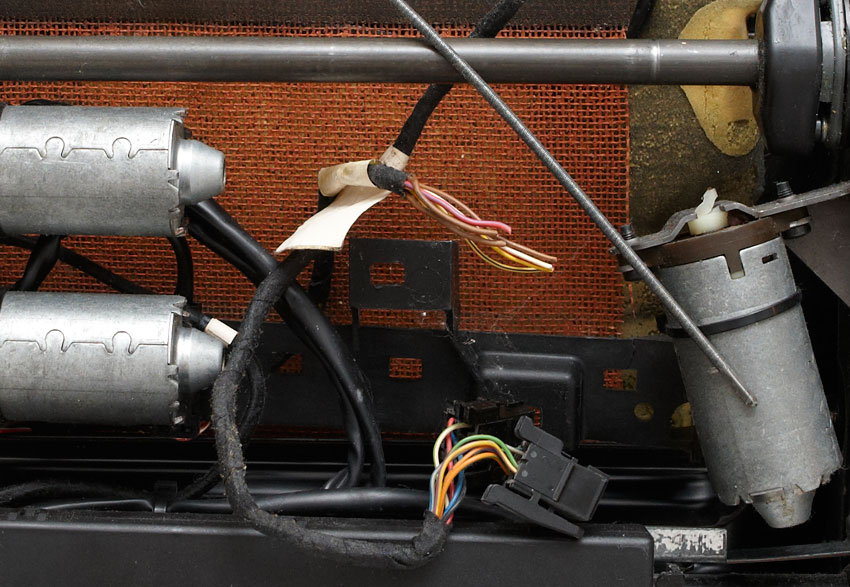 4. This is the underside of the passenger seat. Is the passenger seat missing that big black box that is under the driver seat? If so, what is that called? Any leads, part numbers, vendors, etc is appreciated.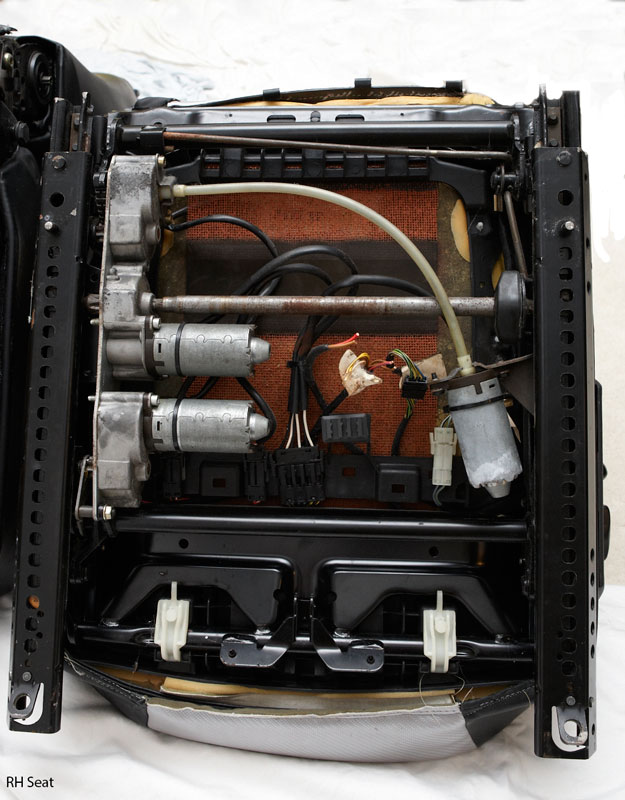 The wiring connectors and snipped wires look completely different here than on the other seat. Any info that anyone can provide me on this would be helpful.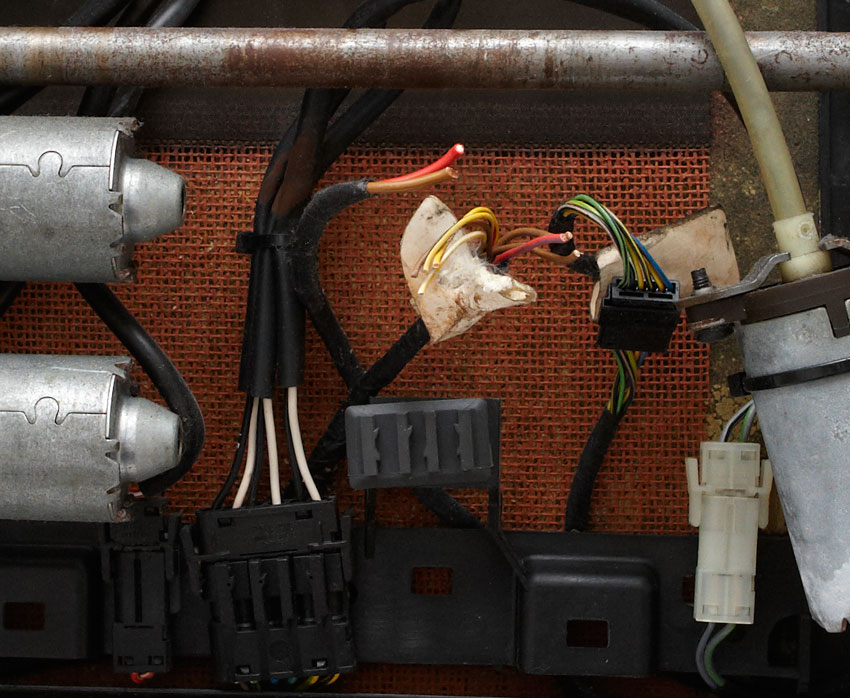 Thanks in advance for any help and if you need to see any other pics, please let me know.
Thread
Thread Starter
Forum
Replies
Last Post
Private For Sale/Trade Classifieds
Private 'Wanted' Classifieds
Private For Sale/Trade Classifieds